About Us
EVHire.co , the brainchild of its founder Daryl Pearce, was launched in the UK July 2017 with a simple mission:
To assist car manufacturers in building consumer confidence in the latest Performance Electric Vehicle (EV) technologies by making these "Hyper-EV's" more readily available to experience at home at a reasonable price

Based in Croydon, the latest rapidly expanding Tech-Hub of London, EV Hire has succeeded in carving its own unique niche fleet offering of Electric Supercars.
Unlike other electric vehicle hire companies, EV Hire does not offer the "Standard" models of any manufacturer. If you want to experience the highest performing versions of these emerging brands then you are in the right place.
EV Hire's flagship fleet cars available for self-drive hire are our aptly named "Ludicrously Fast" Tesla P100DL's – The fastest production cars on the planet 0-60mph!
EV Hire has also invested heavily in its industry leading online booking platform ensuring the entire booking journey is effortless from start to finish. We are very proud of this.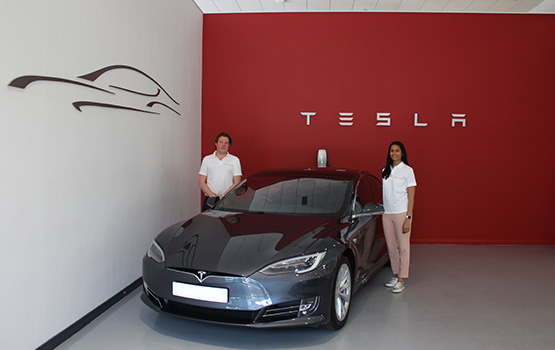 Thinking of purchasing a Tesla?
Also think that test drives are simply not long enough of an experience?
Want to be able to push all the buttons without a sales rep watching over your shoulder?
Want to experience how such a vehicle will fit into your everyday life?
Ever wanted to experience 0-60mph in 2.28 Seconds?
If you answered Yes to any of these questions then EV Hire have the solution for you. Book your Performance Tesla Hire today.