US EV MANUFACTURER RIVIAN MAKES STELLAR STOCK MARKET DEBUT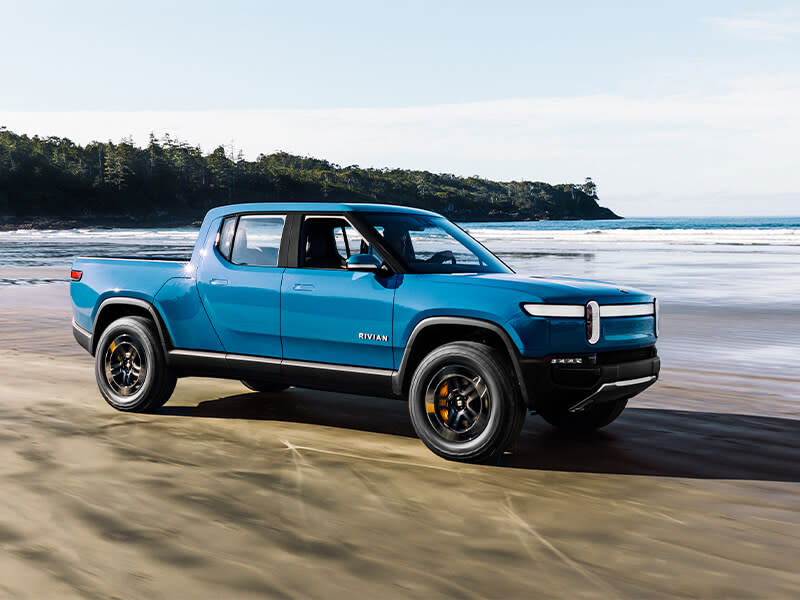 The investment market's insatiable thirst for stock in companies manufacturing electric vehicles has continued this week following the Initial Public Offering (IPO) of Rivian, the Irvine, California-based producer of the R1T and R1S.
After the placing of its common stock at a public offering price of $78.00 per share on Wednesday November 10, the company saw demand push the price up to over $177.00 within a week, valuing Rivian at $153bn by the end of trading on November 17.
Rivian was founded by Robert "RJ" Scraringe in 2009 and began focusing on EVs in 2011. The company bought a manufacturing plant in Illinois from Mitsubishi Motors in 2016 and focused on the development of two initial production vehicles; a light pick up truck designated the R1T and the R1S, an SUV.
Amazon has placed an order for 100,000 Rivian electric delivery vans, using the same platform as the R1S. US automaker Ford has also invested $500m in Rivian with plans to use the company's R1S platform for a new electric vehicle.
Rivian's stellar stock market debut means that the company, which delivered its first vehicle in September 2021, now has a market capitalisation bigger than the Volkswagen Group. However it still has some way to go in comparison with the global leader in electric vehicles, Tesla, which is now worth over $1 trillion.
Rivian has announced its intention to develop a network of public charging stations, similar to Tesla.